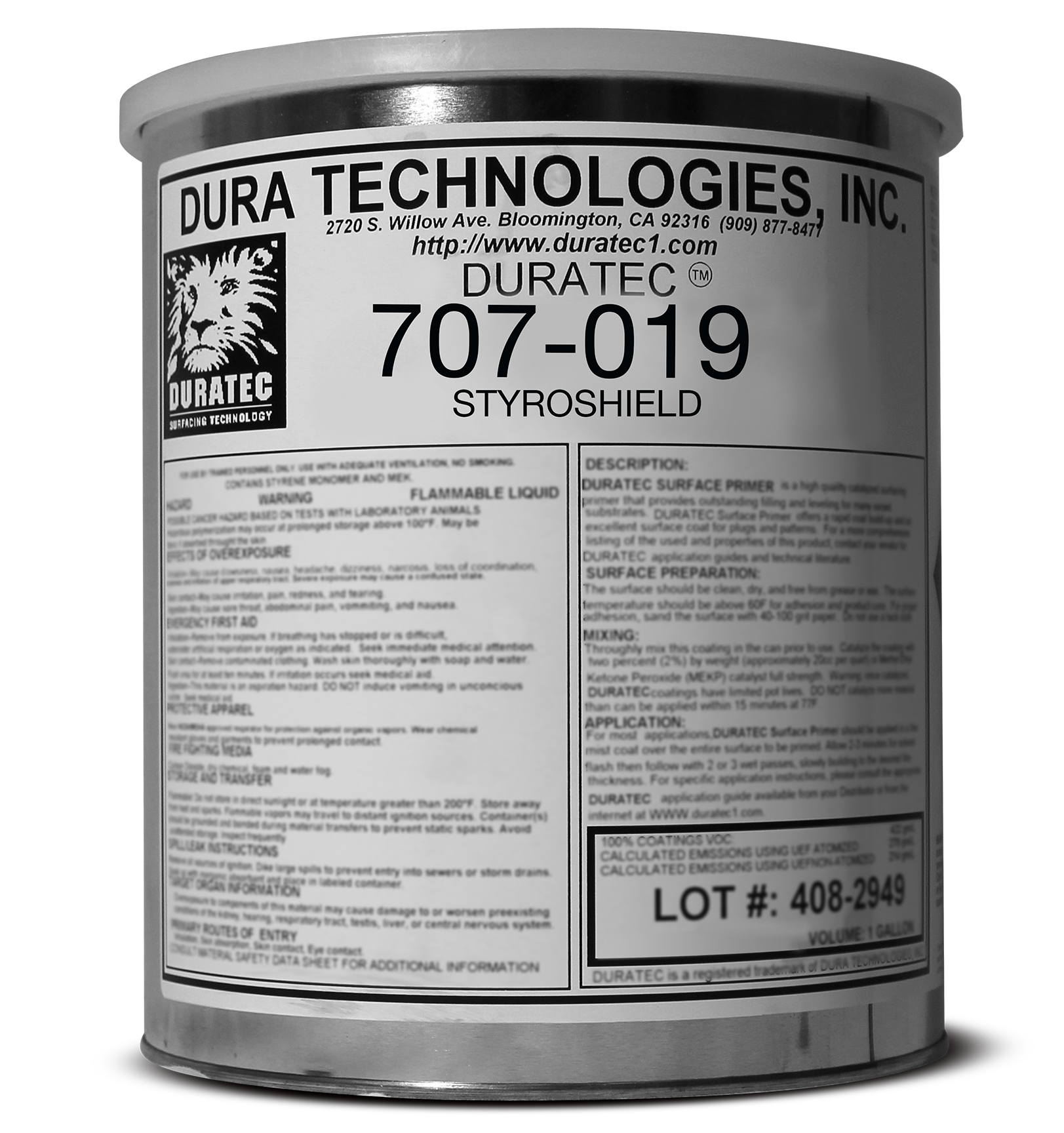 An air-cure polyester primer that can be applied directly to expanded polystyrene foam (EPS). When cured, StyroShield forms a barrier that allows the use of conventional polyester laminating resins, tooling putty, or other Duratec products.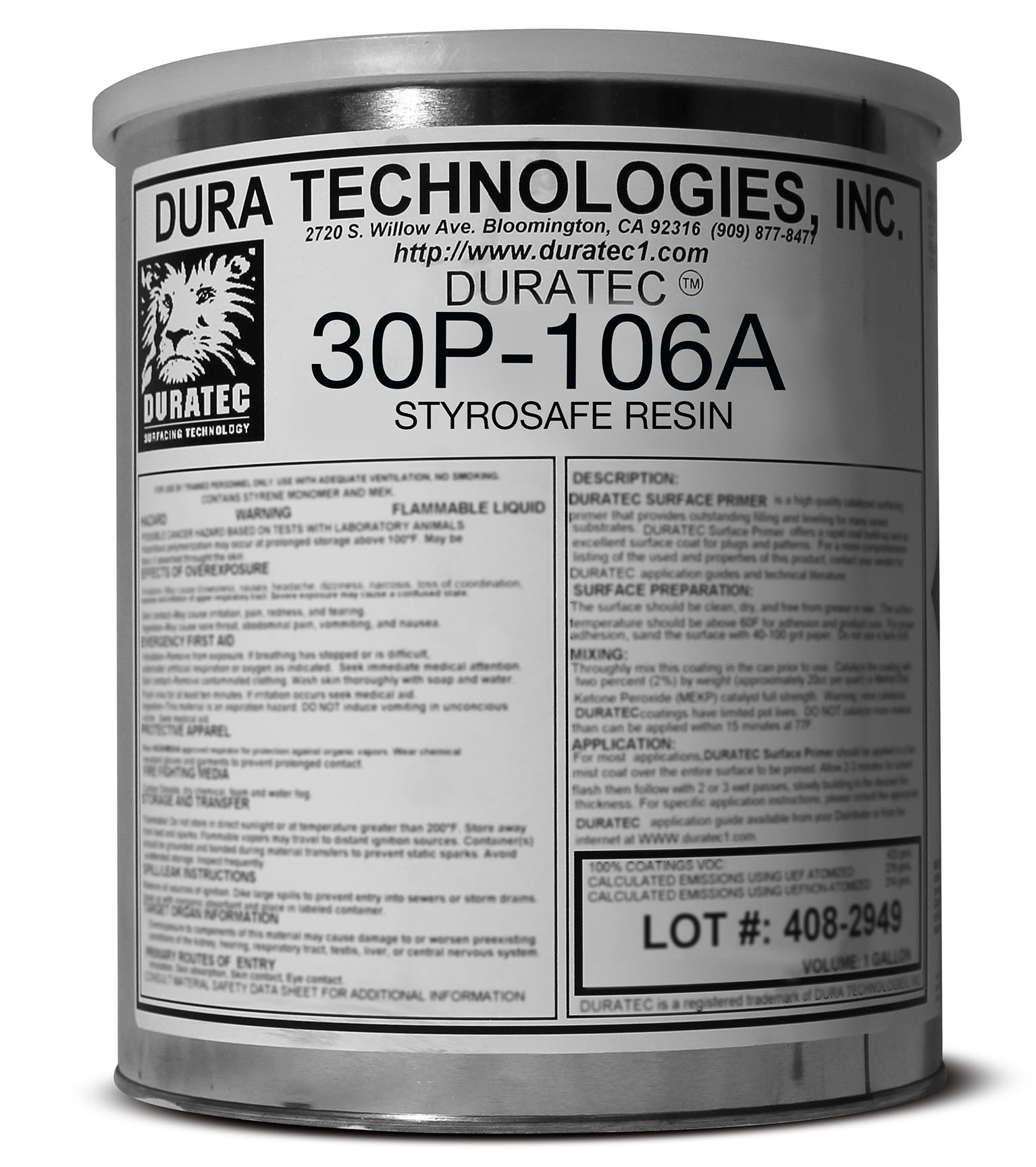 Designed specifically for use on expanded polystyrene foam.  This special polyester resin does not chemically attack EPS foam, but bonds, and creates a barrier.  Once cured, StyroSafe protects EPS foam from chemical attack from general purpose unsaturated polyester resins.
EPS SAFE RESIN & PRIMER
Choose our StyroSafe general purpose laminating resin or StyroShield primer for your EPS foam projects!  Click the product image above to learn more!